Sip & Co. Specials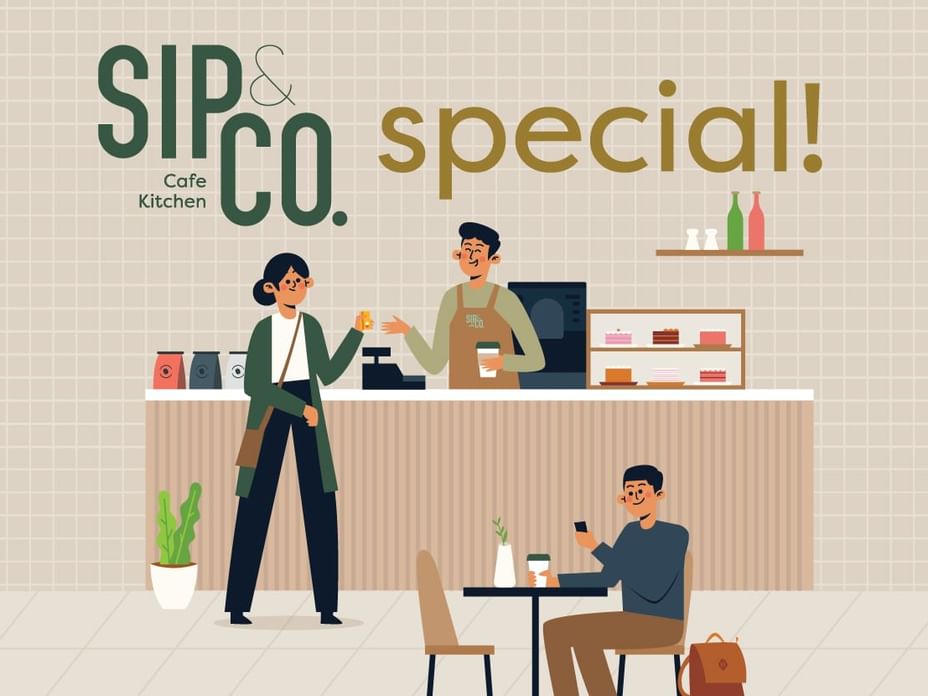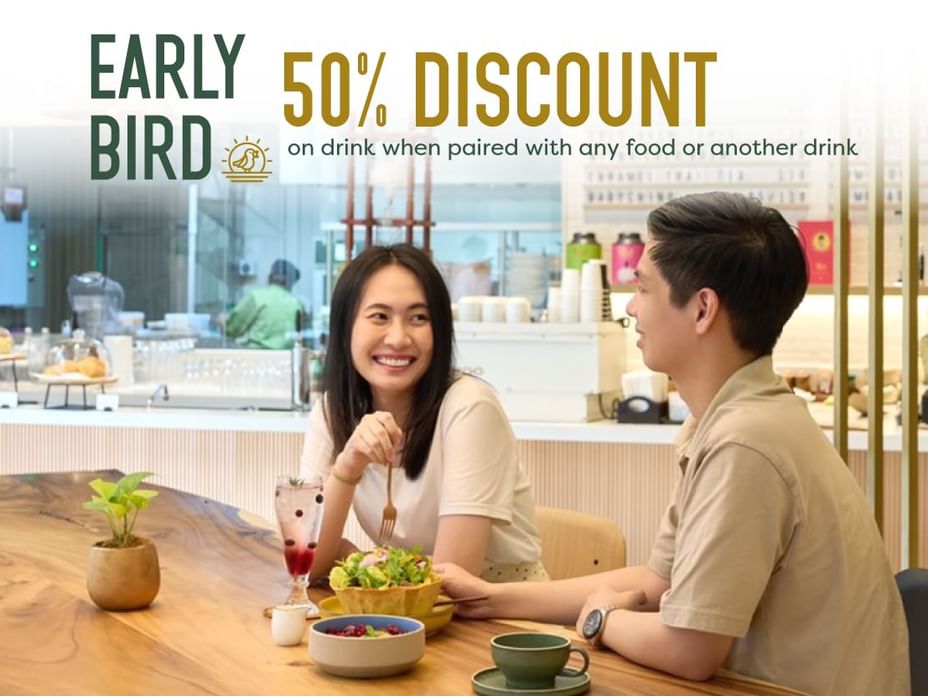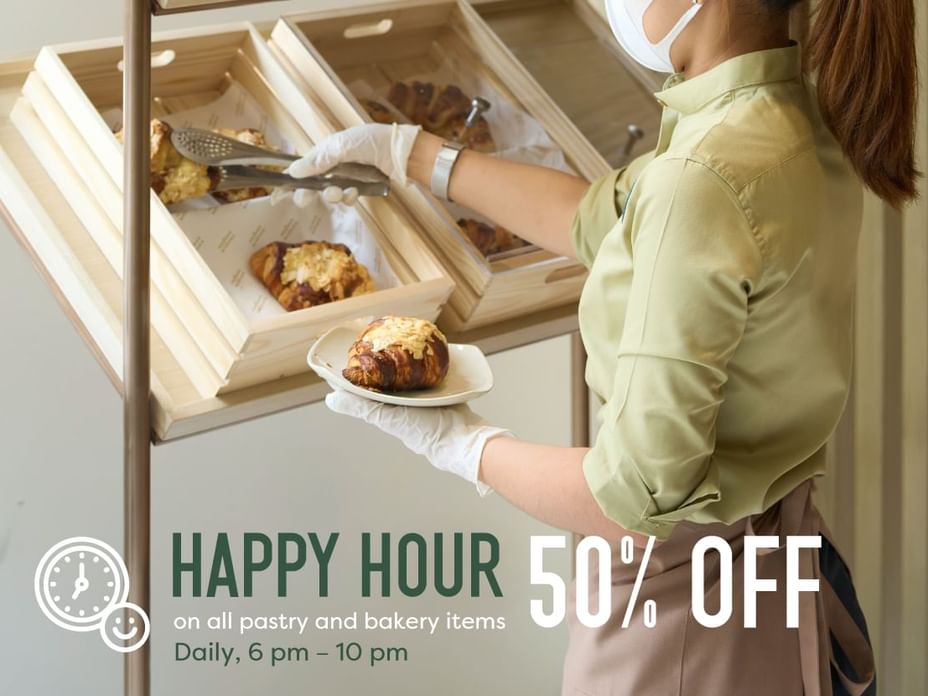 Early Bird Promotion - Daily from 6 am – 8 am
Rise and shine! Get your boost of energy with early bird discount to kick start your day. From 6 am – 8 am, get 50% discount on drink when paired with any food or first drink.
*The less expensive drink will be applicable for the discount
**The promotion does not apply to pastry and bakery items and ice-cream
Happy Hour Promotion - Daily from 6 pm – 9 pm
Get your sweet treat before the day ends with an even sweeter deal. All pastry and bakery items are 50% off everyday from 6 pm – 9 pm. Choose from our daily selections such as croissants, pies, donuts or cakes.