Rainy Season Promotion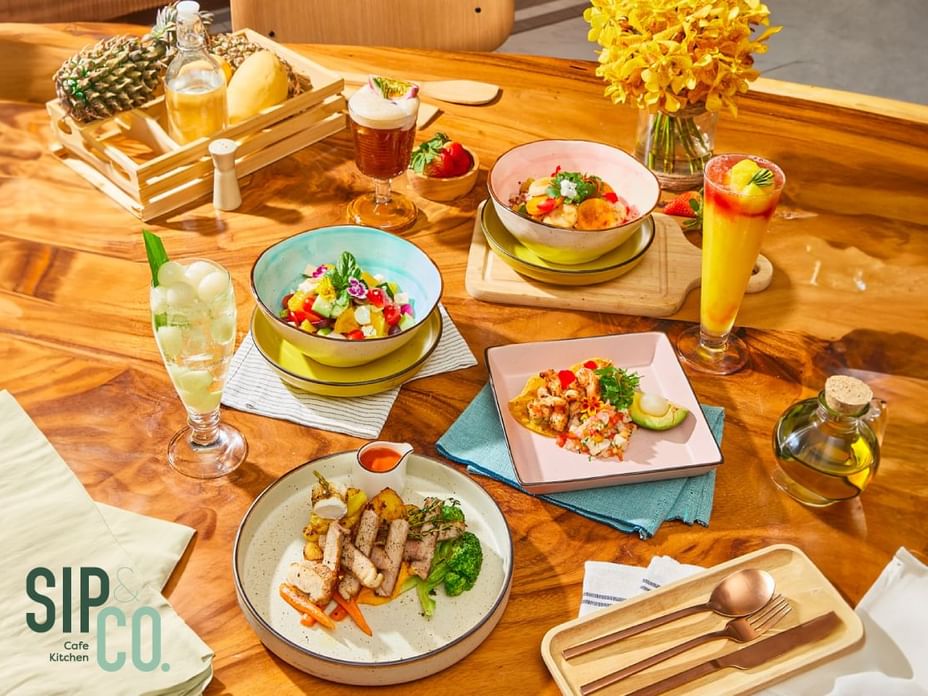 Sip & Co. Café and Kitchen introduces limited time food and drinks during the rainy season featuring seasonal fruits like longan, lychee, mango, and passion fruit.
The special drinks include Passion Fruit Cold Brew, Raindrops – longan & pandan fizz, and Autumn Sunset – mango & cranberry smoothie. Exclusive hearty dishes are Greek Salad with Passion Fruit Dressing, Seared Scallop and Quinoa Bowl, Prawn Tortillas, and Kurobuta Pork Chop with BBQ Sauce.
Available during July – September 2023 only at Sip & Co., Sindhorn Midtown Hotel Bangkok, Vignette Collection