ANJU Korean Rooftop Bar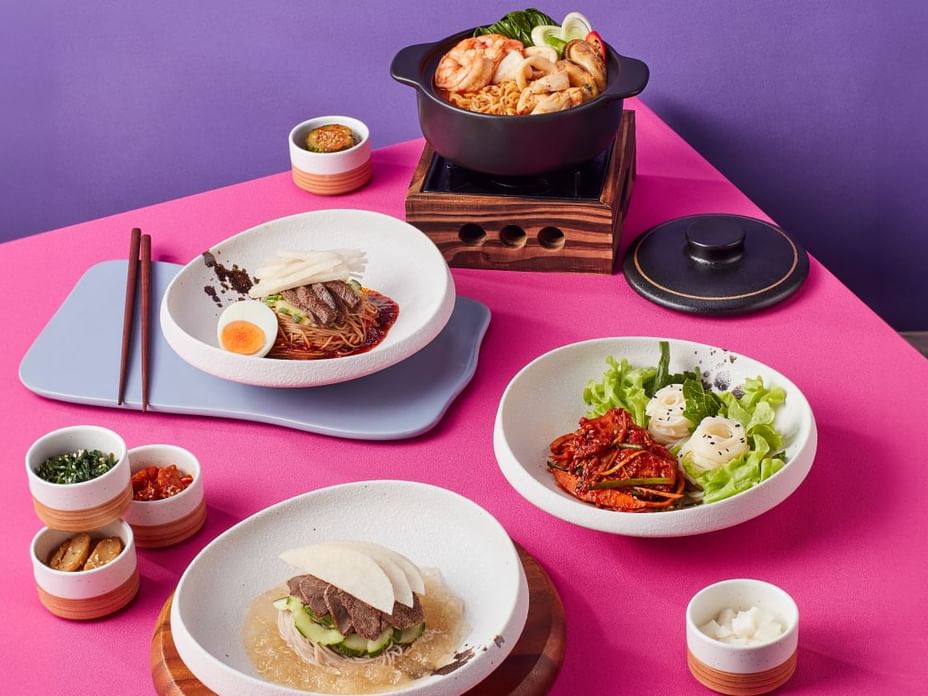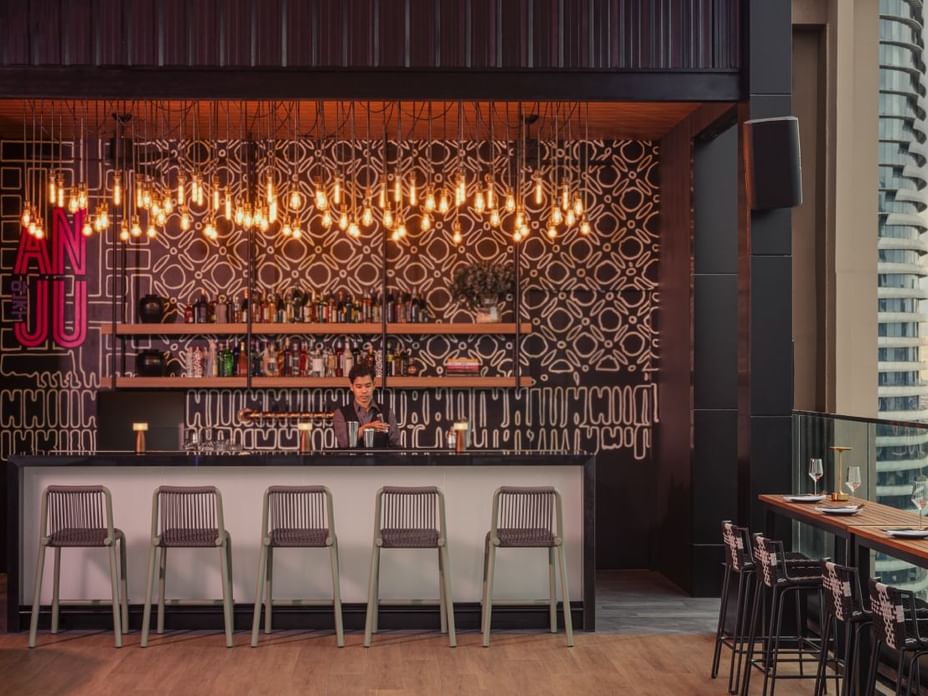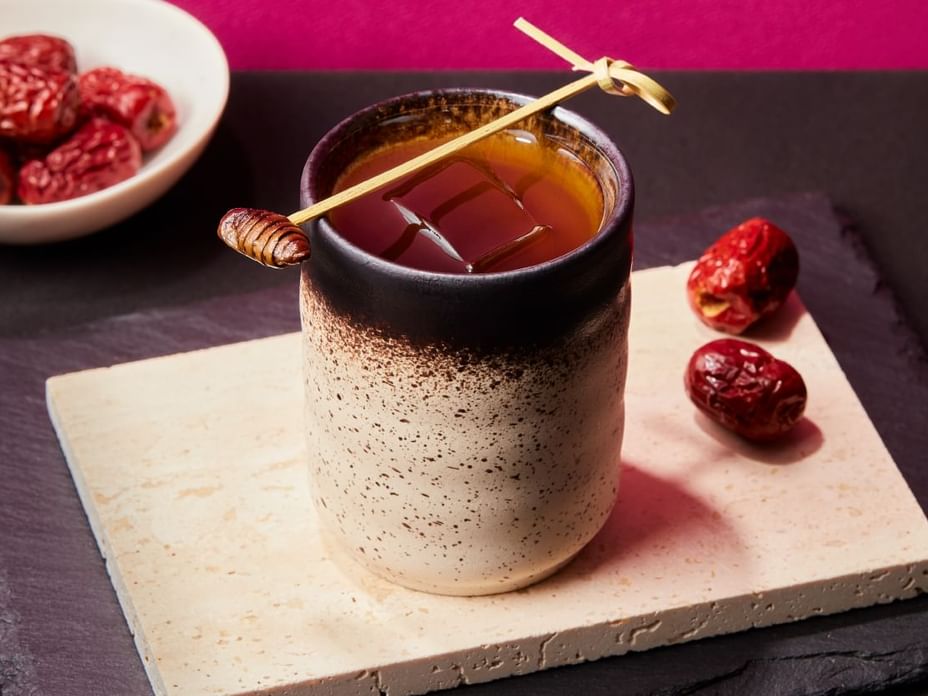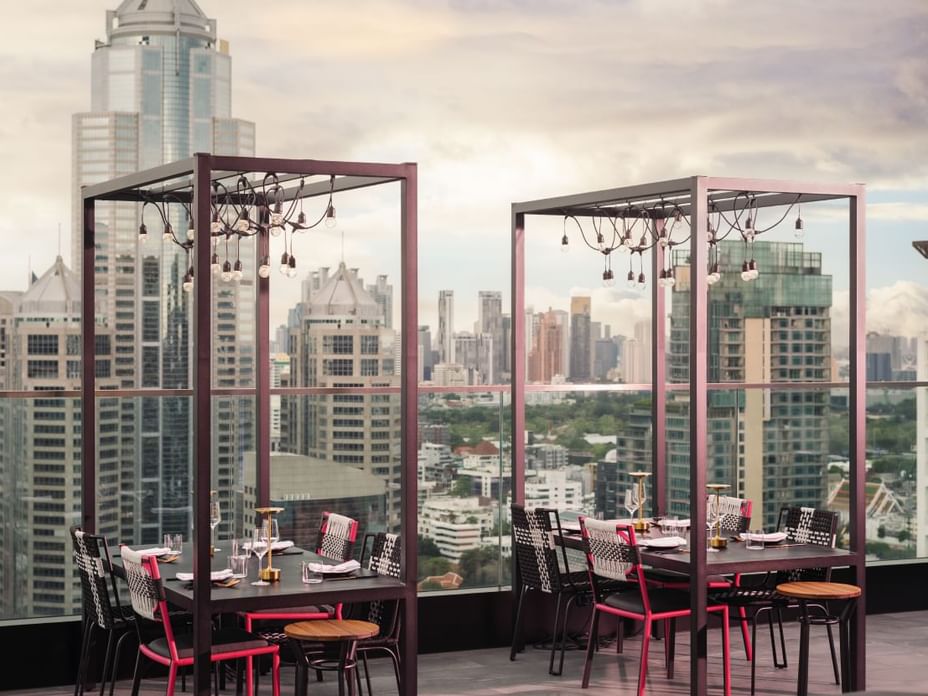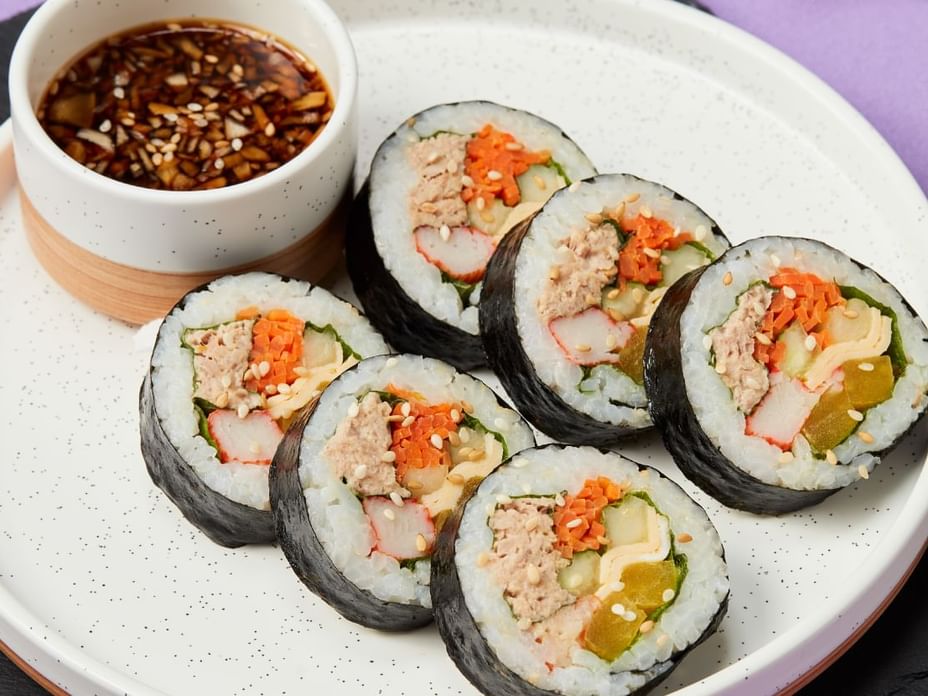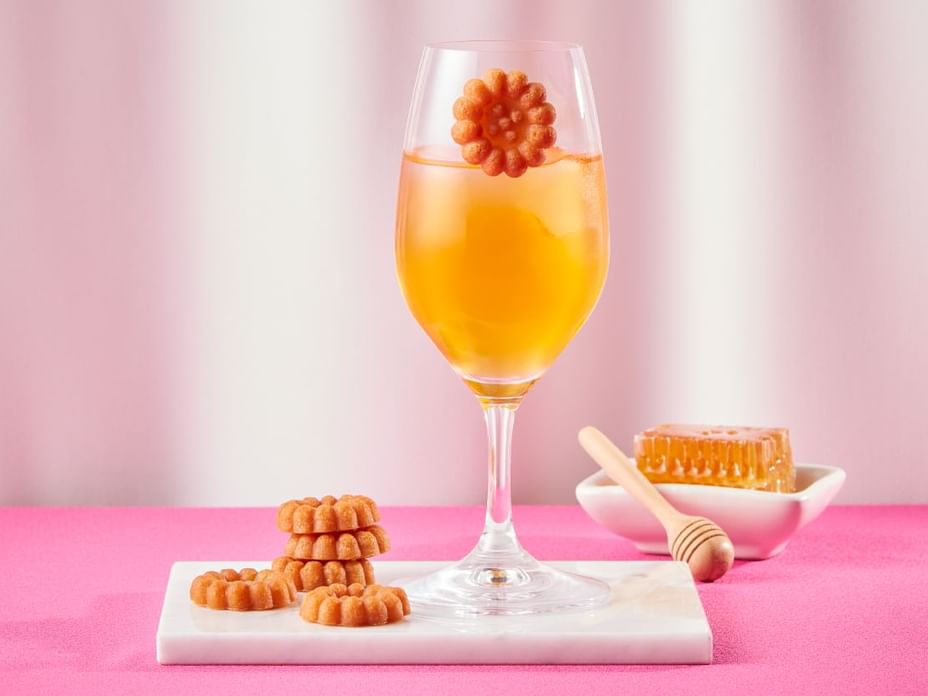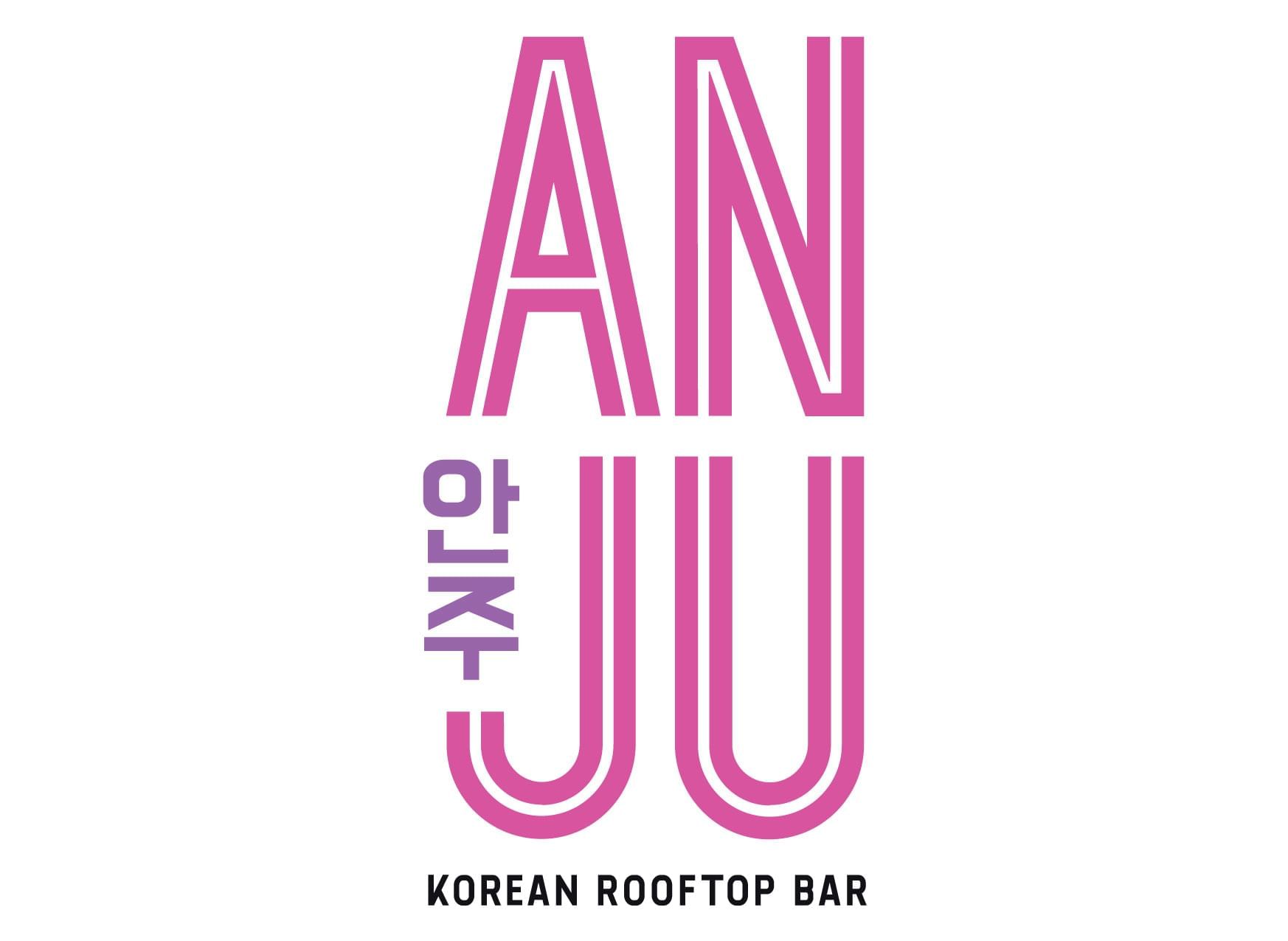 안녕! ​ Annyeong! Let the feasting and fun begin at the Seoul-chic ANJU, Bangkok's first and highest Korean rooftop bar.
When you ascend the spiral staircase and step inside this neighborhood K-POP haven, perched up high on a neon-lit 31st floor, you'll feel you've entered the bright nightlife of Gangnam.
ANJU combines the very best of vibrant, contemporary Korean culture in food, art and music.
Dive into Korea's favorite staples, inspired libations and music that will make you glad you wore your dancing shoes.
And what would a good time in Korea be without its yummiest 'Seoul Food' and we mean food for your Soul! From cheesy tteokbokki to heart -warming seafood ramyun and sizzling hot stir-fried baby octopus and so much more. The menu is authentically mouthwatering, with flavors created by a brigade of Seoul's hometown chef-nim.
Jjan! 짠!
Seating capacity: 95 Seats