Don't be a stranger
Sindhorn Midtown wants to hear from you
Whether it's about Bangkok hotel booking in advance, or any other business inquiries, you can feel free to drop us a line. We'll get back to you as soon as possible. Stay in sync with the city, stay in touch with Sindhorn Midtown.
How to get to the hotel
My Subtitle
Address: 68 Langsuan Road, Lumpini, Pathumwan
Bangkok 10330 Thailand
Tel: +66 2 796 8888
Fax: +66 2 796 8889
Email: explore.sindhornmidtown@ihg.com
Reservation: stay.sindhornmidtown@ihg.com
Sindhorn Midtown Hotel Bangkok, Vignette Collection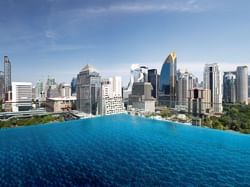 Sindhorn Midtown rests in the neighborhood of Langsuan, giving you easy access to both Sukhumvit and Silom.